Queen Letizia attends seminar on language and journalism
Today, Queen Letizia was in San Millán de la Cogolla to attend the XIV International Language and Journalism Seminar.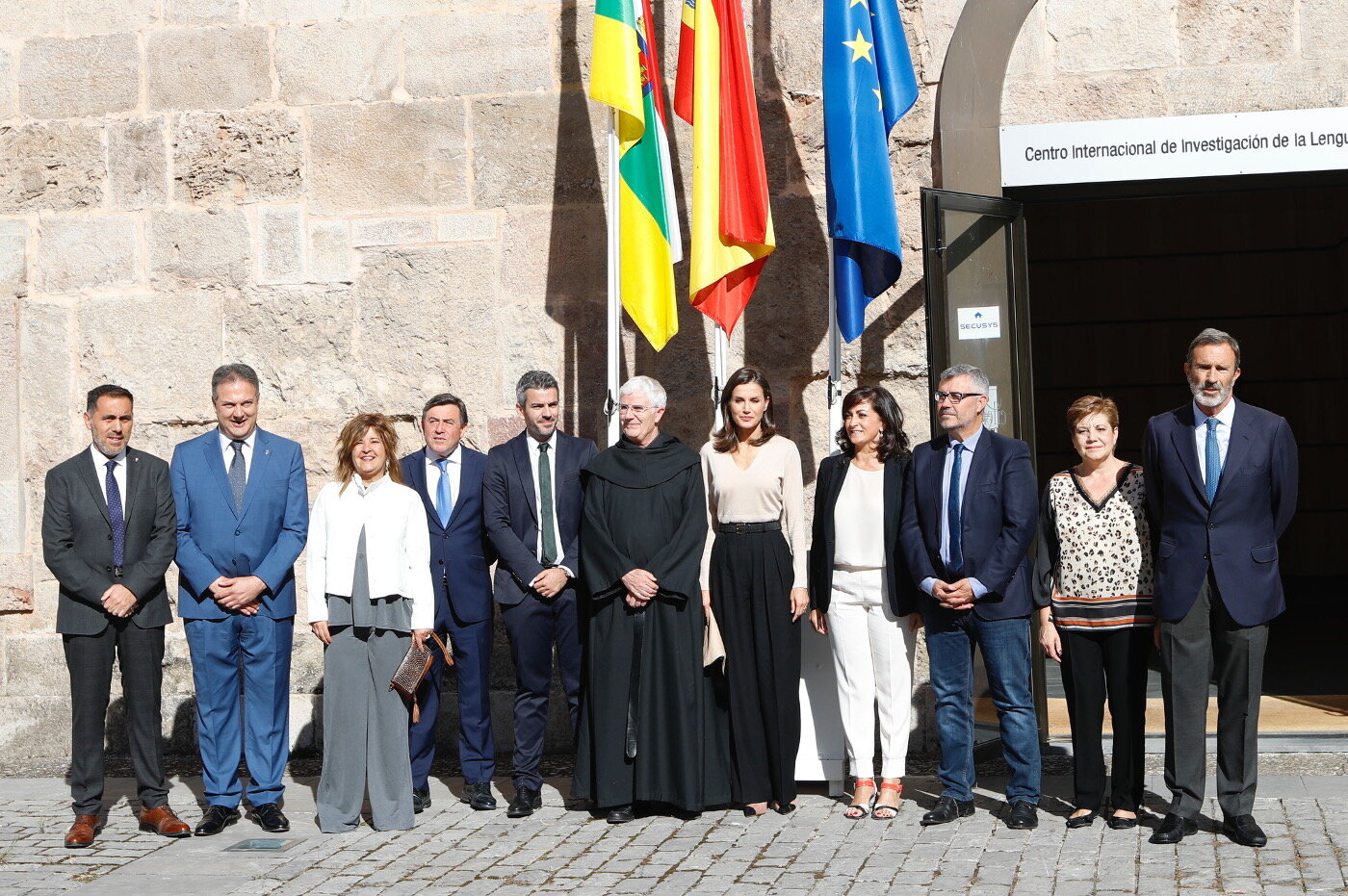 The seminar's theme this year is "Spanish and machines: language, ethics and journalism" and experts from several countries addressed this issue from a social, psychological point of view, philosophical, linguistic, journalistic and communication in general.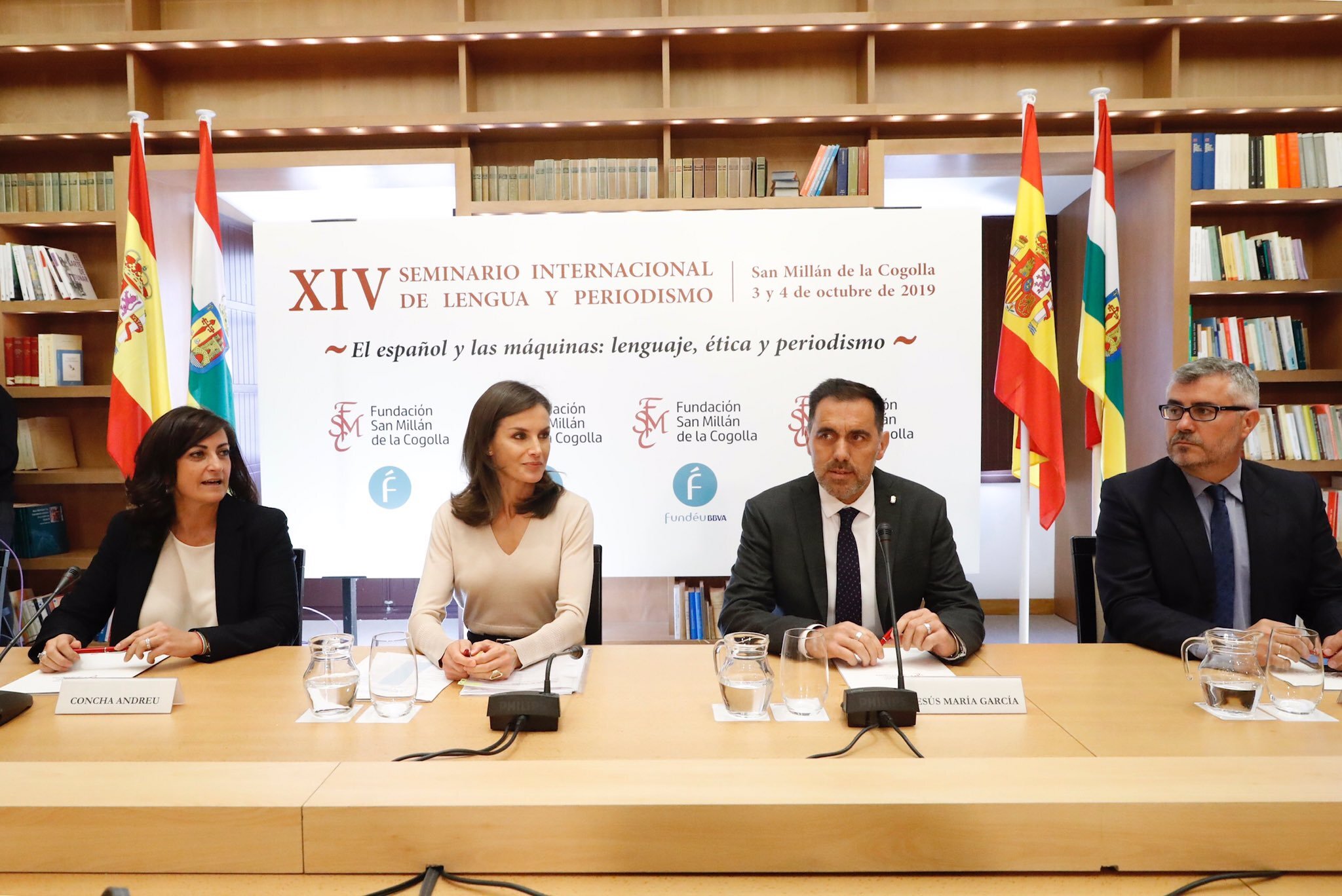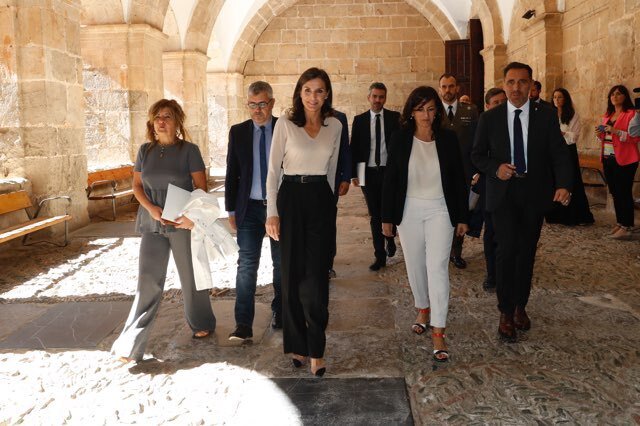 Letizia wore a new Hugo Boss sweater which she paired with new trousers and a new Hugo Boss black belt. She also wore new Steve Madden pumps and a matching Adolfo Dominguez clutch. She repeated her Karen Hallam signature ring and Gold & Roses earrings.