King Felipe and Queen Letizia celebrate Basketball World Champions
Tonight, King Felipe and Queen Letizia held an unannounced audience at Zarzuela Palace for the Men Basketball Team who became World Champions yesterday when they beat Argentina 95-75.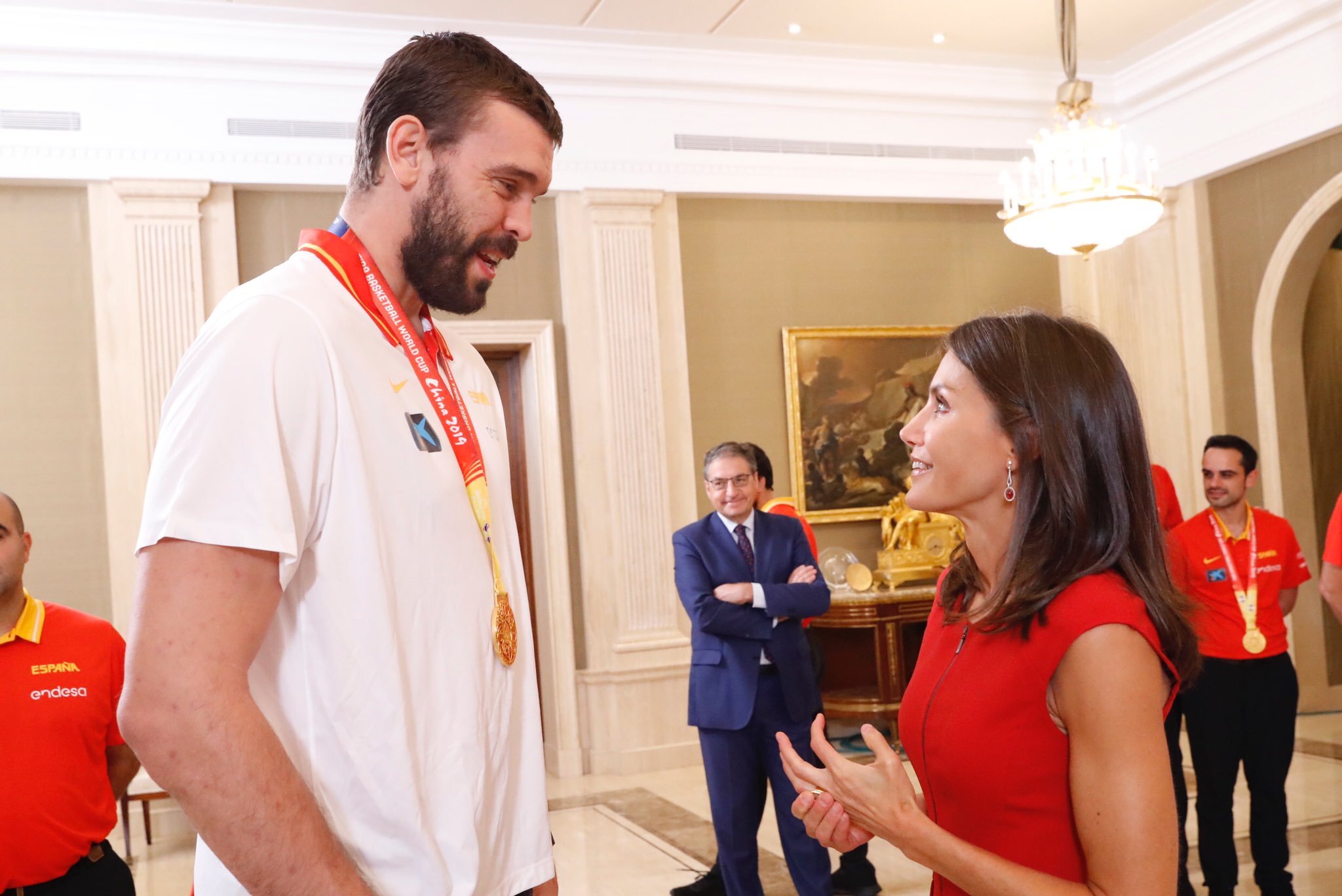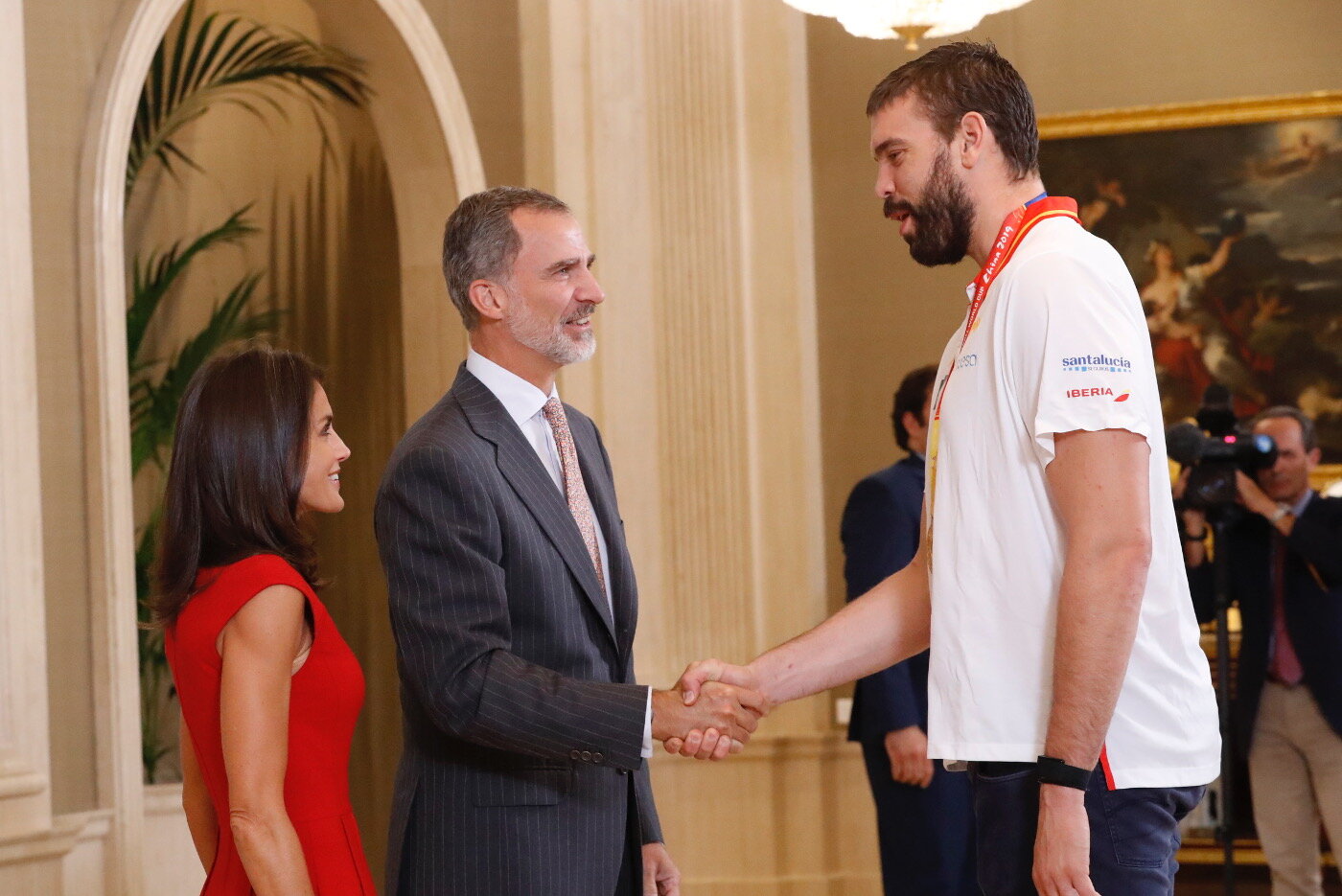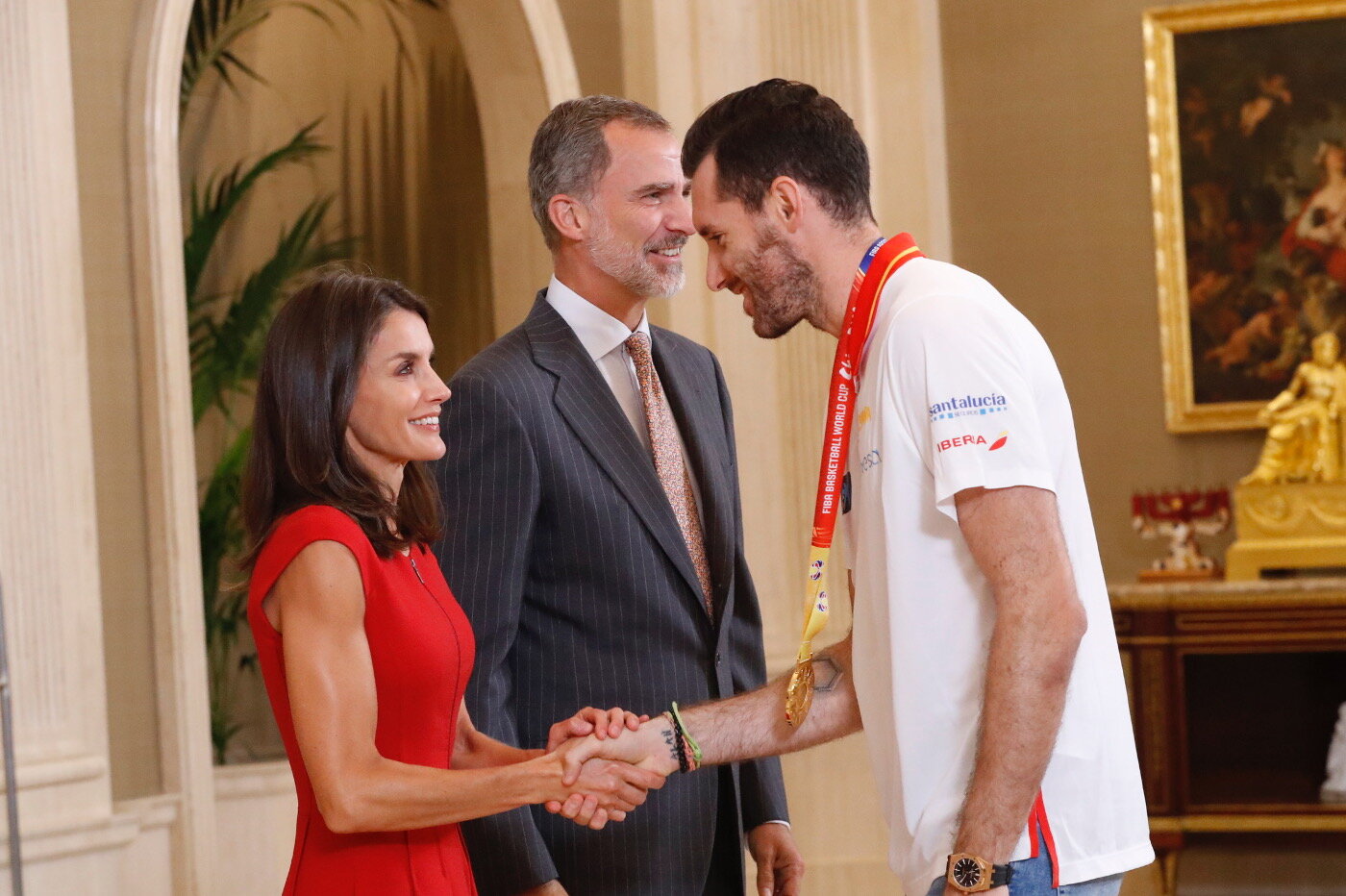 Upon their arrival, the president of the Spanish Basketball Federation, Jorge Garbajosa, the coach Sergio Escariolo and his twelve players, Ricky Rubio, Sergio LLull, Quino Colom, Pau Rivas, Juancho Hernangómez, Rudy Fernández, Victor Claver, Xavi Rabaseda, Javier Beirán, Pierre Oriola, Marc Gasol and Willy Hernangómez were welcomed by Zarzuela Palace's staff who applauded them.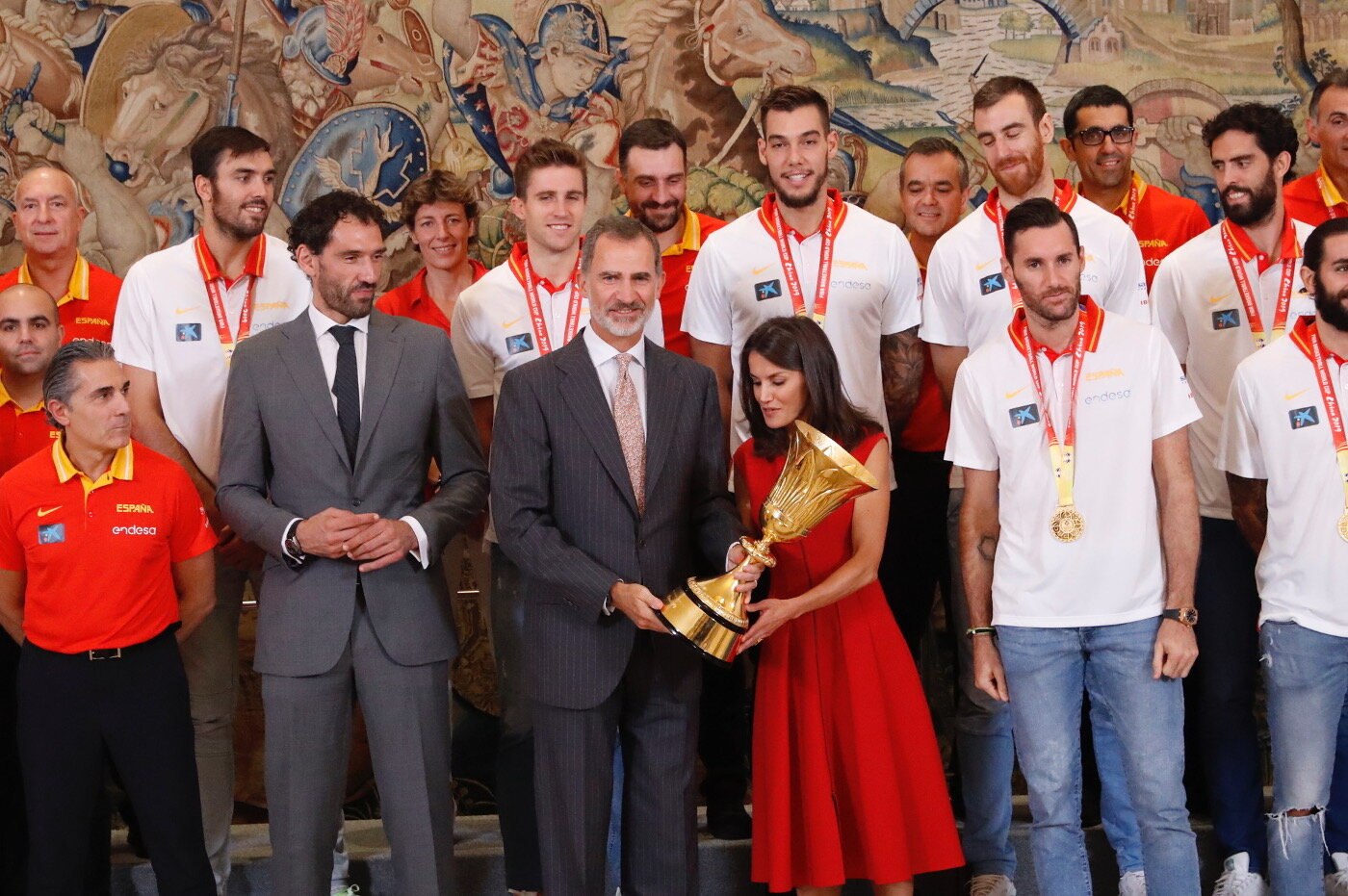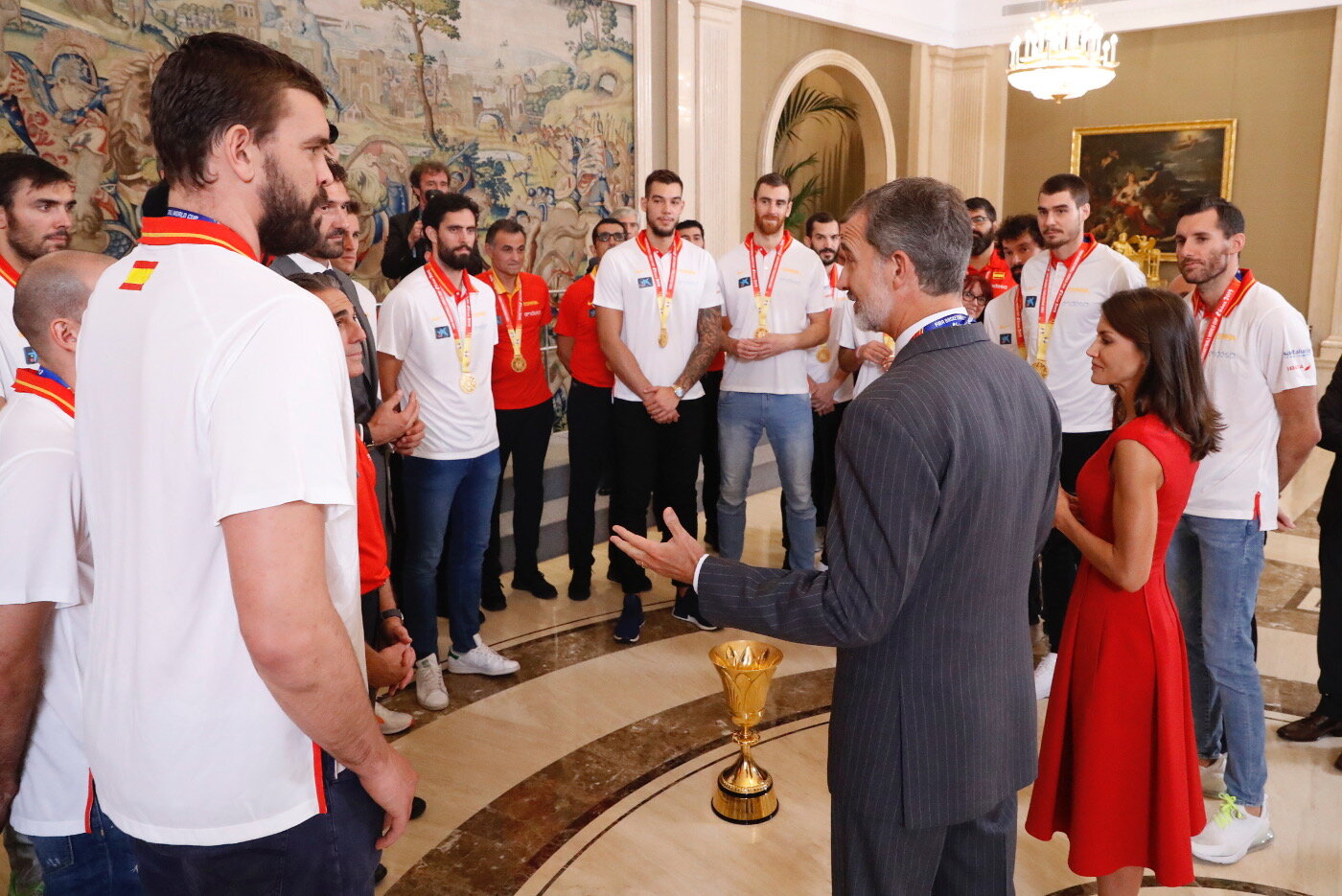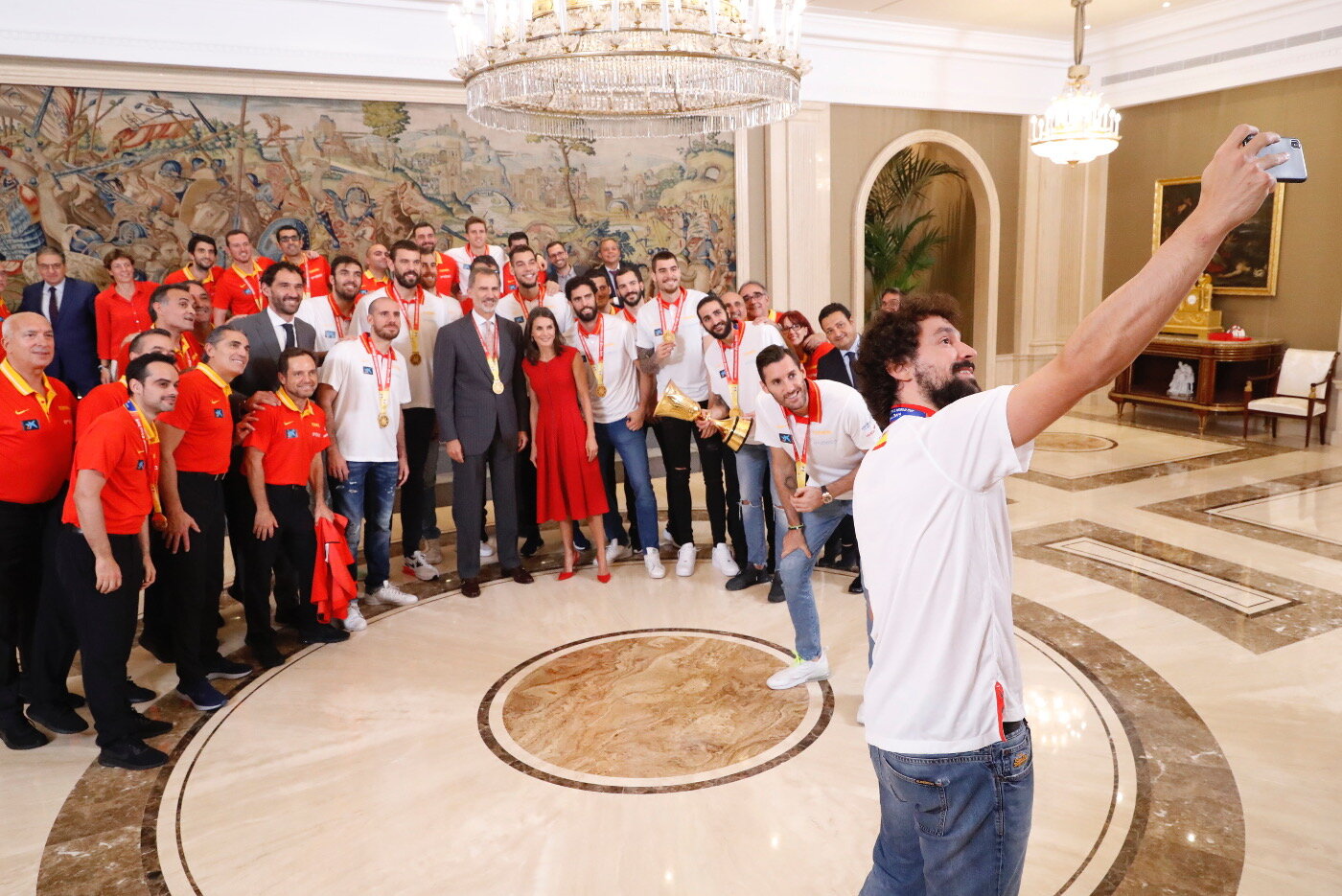 Letizia appropriately wore red for this audience to congratulate the new World Champions. She debuted a new sleeveless red dress which is believed to be a bespoke Carolina Herrera design. She paired it with her red suede Carolina Herrera slingback suede pump, her Karen Hallam signature ring, and her Aldao Joyeras ruby earrings.