Queen Letizia attends Fundéu BBVA meeting and hosts audiences
Queen Letizia ended the week with several solo events. On 18 July, she attended a meeting of the Fundéu BBVA. She presided over the meeting of the foundation that aims to advise on the preparation of recommendations to promote the proper use of Spanish in the media.
The Urgent Spanish Foundation -Fundéu BBVA- is an initiative born in 2005, the result of an agreement between the Efe Agency and the BBVA bank, with the advice of the Royal Spanish Academy. Its team of journalists, linguists, lexicographers, orthotypographers, proofreaders and translators offers daily recommendations and answers to the queries they receive, in order to be a tool that helps all those who use the language in their daily work.
On 19 July, Queen Letizia hosted two audiences at Zarzuela Palace. She first received a representation of the two committees of experts who advise the Spanish Federation of Rare Diseases, in order to inform the Queen on the work they carry out in favor of people who live with rare diseases in Spain and abroad.
She later received a representation from the "State Network of Women of Mental Health Spain", and was informed of women mental health problems, as well as the initiatives that this group has developed since October 2017.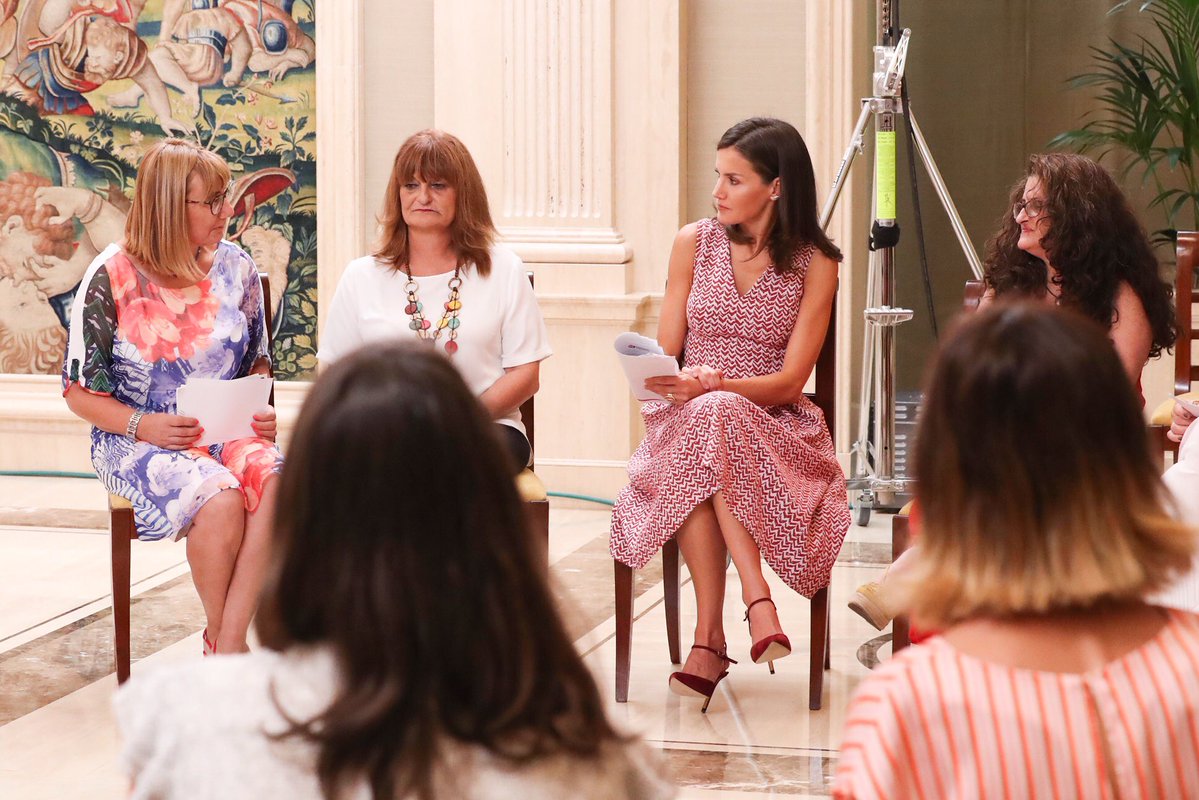 Letizia wore her bespoke white printed Carolina Herrera dress with her Lodi burgundy ankle strap suede pumps. She wore her Gold & Roses Skyline earrings and her Karen Hallam ring.