King Felipe and Queen Letizia attend Cervantes Institute events
Today, King Felipe and Queen Letizia attended two Cervantes Institute events in Madrid.
They first presided over the annual meeting of the Board of Trustees of the Cervantes Institute at the Royal Palace of Aranjuez. The Cervantes Institute is the public institution created by Spain in 1991 for the promotion and teaching of the Spanish language and for the diffusion of Spanish and Latin American culture.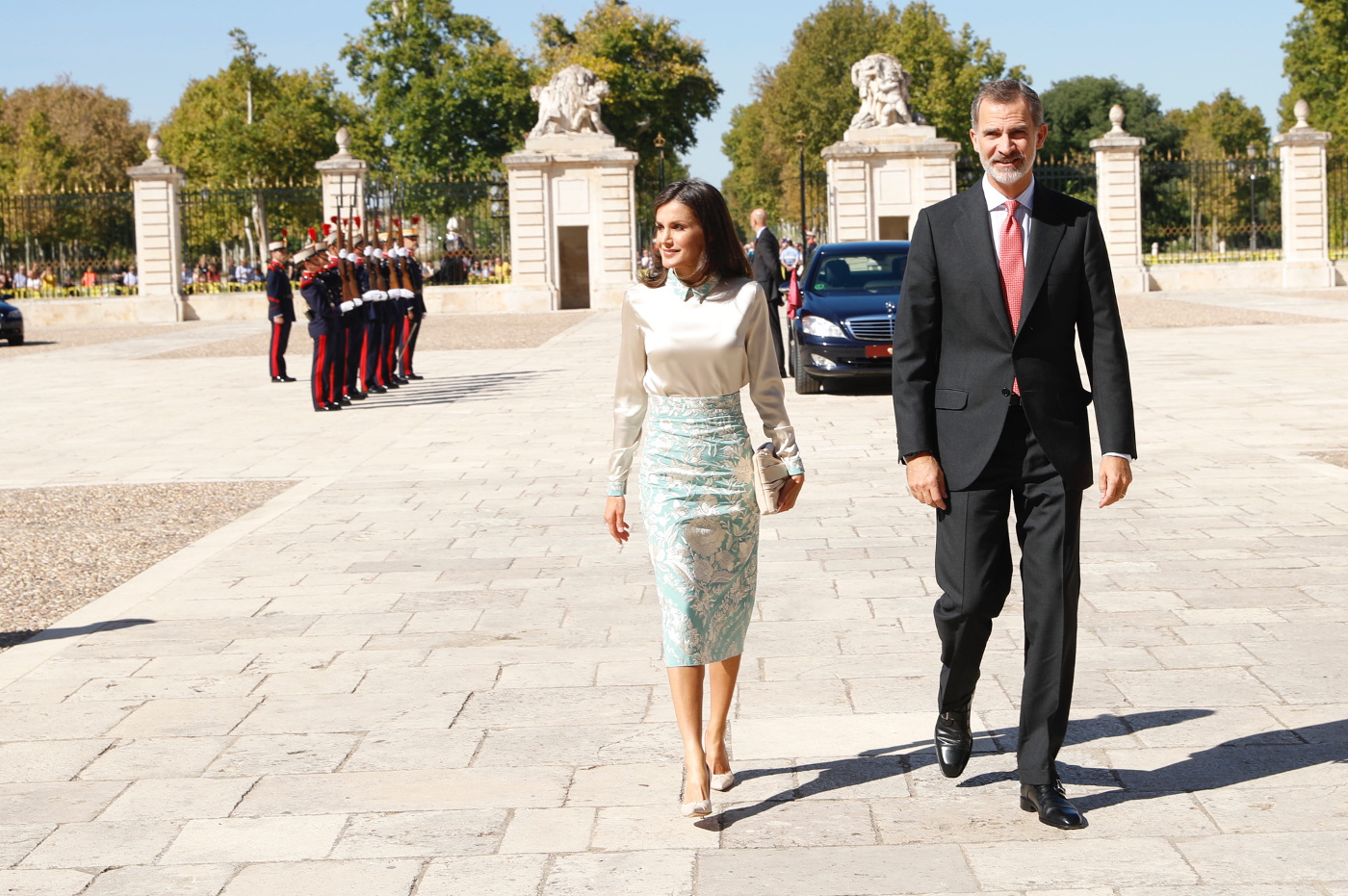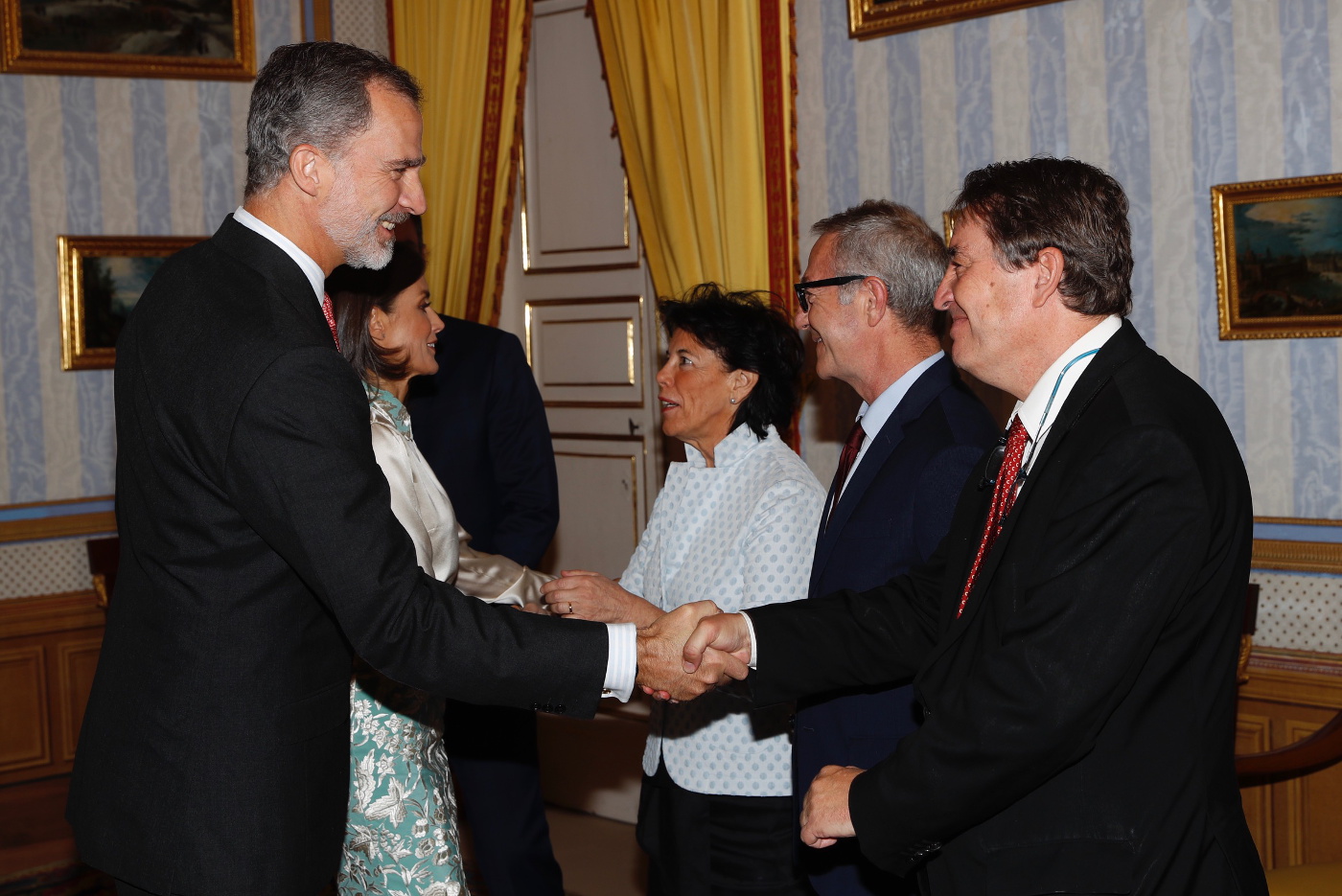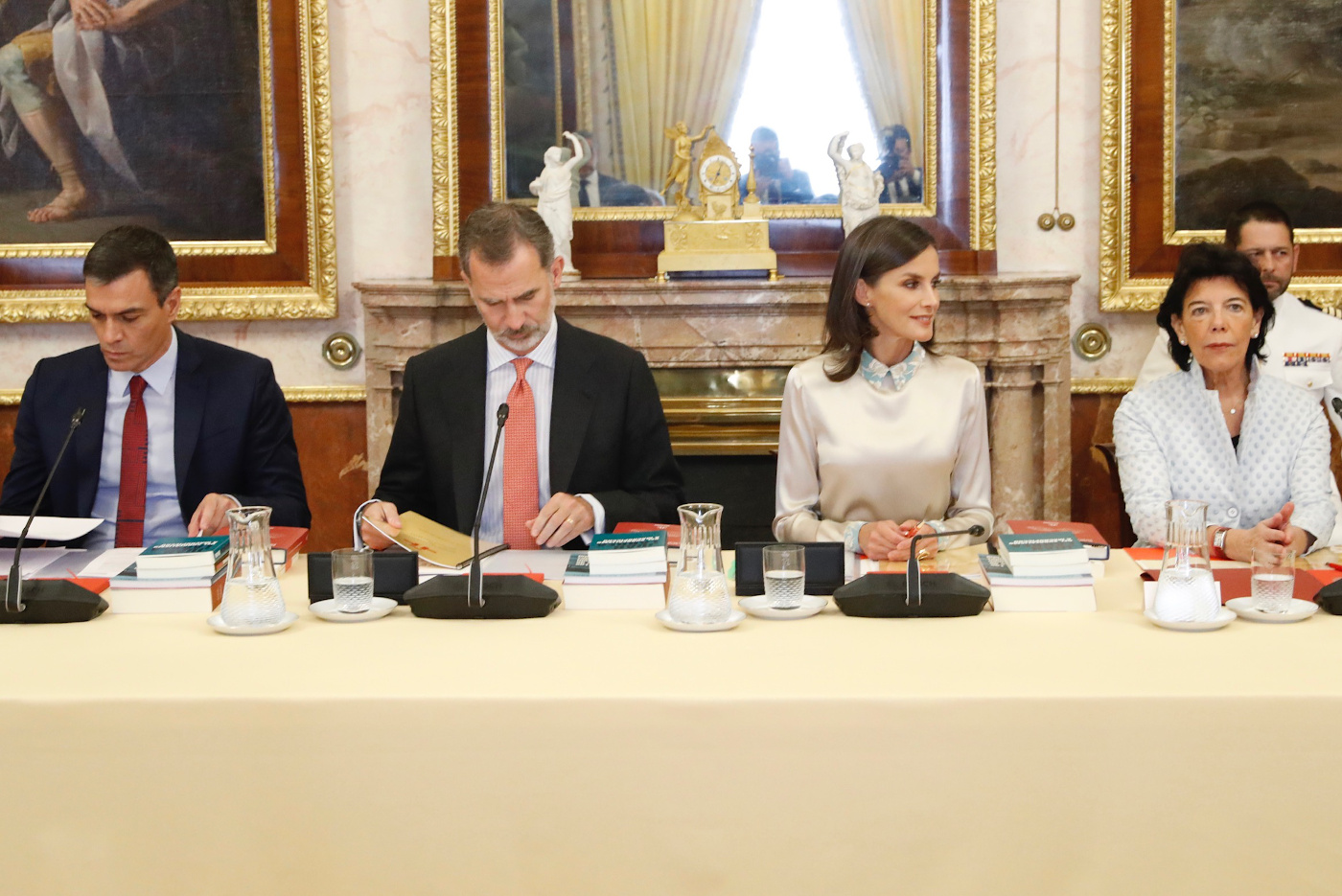 Following the meeting, they hosted a lunch for the members of the Cervantes Institute and the as to the Ibero-American ambassadors accredited in Spain and the attending authorities.
Letizia wore a new custom printed collared top with a blue printed pencil skirt by Spanish designer Juan Duyos which she paired with her bespoke Magrit pumps and her Magrit 'Cara' clutch. She also wore her favorite Karen Hallam signature ring.